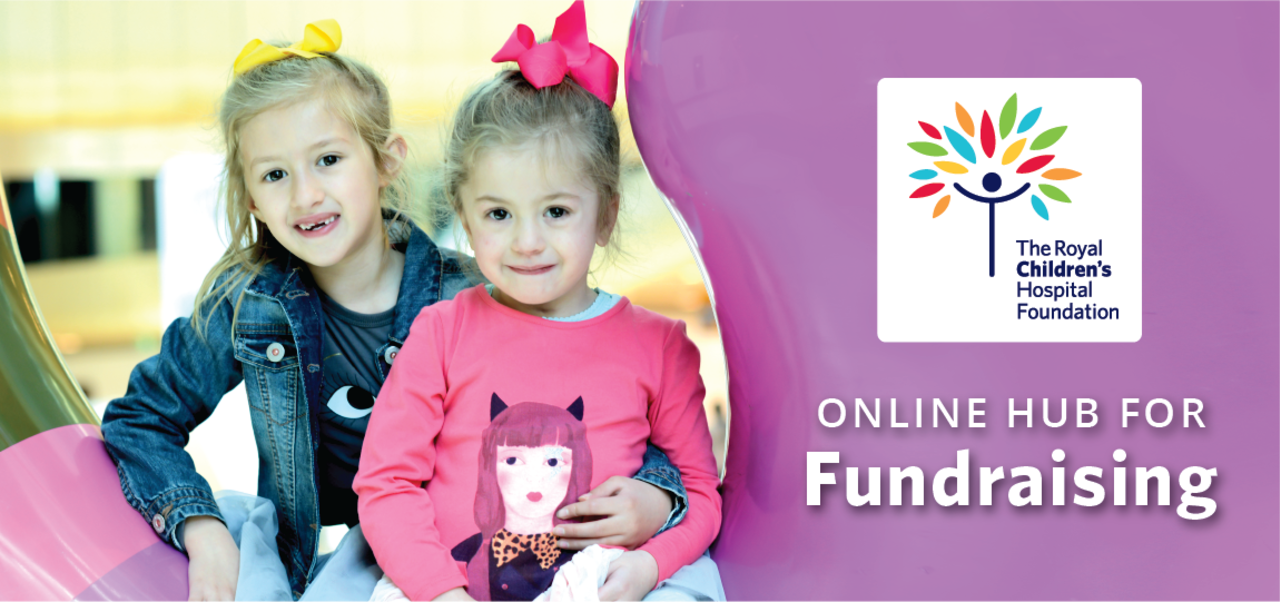 Thank you for fundraising for The Royal Children's Hospital (RCH) Foundation.
Community generosity has helped make a difference to RCH patients and their families for almost 150 years. By fundraising for the hospital, you'll join a group of proud and passionate community fundraisers working hard to change the future of children's health. Through the support of people like you, the RCH can continue to pioneer ground-breaking research, purchase innovative equipment, and invest in the best medical minds and great patient care programs.
Whether you host a sausage sizzle or a fun run, a fashion show or a gala ball, your fundraising will make a big difference to sick kids at the hospital.
One of the easiest ways to fundraise for the RCH Foundation is through everydayhero. Through everydayhero you can create your own online fundraising page that's free, easy to set up, can be customised with your own images and information. Your everydayhero fundraising page also has a unique web address so friends, family and colleagues can reach your page directly.
To create your online fundraising page, select from one of the options below, or click on the Start Fundraising button.
Fundraising Highlights 2018
Meet Alex
Born with biliary atresia, Alex needed a life-saving liver transplant. Now she's a happy, healthy little girl thanks to the RCH and the many generous people who support the hospital.